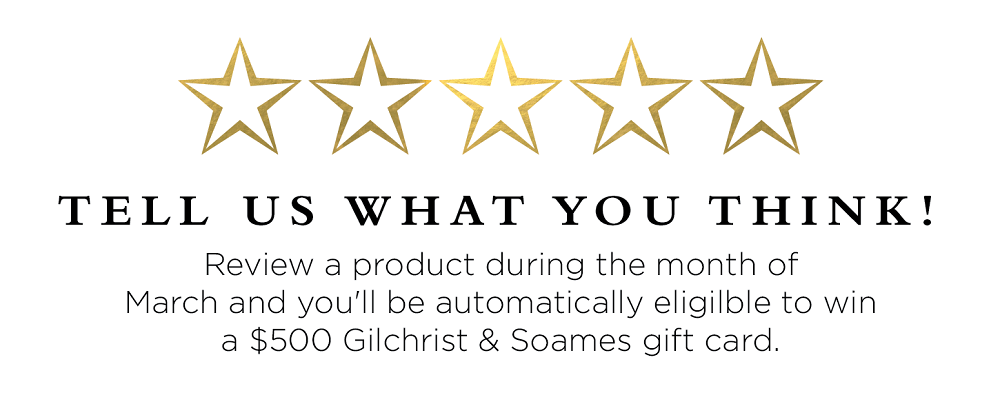 Love it? Review it for your chance to win! Follow these simple steps to enter:
1. Visit our website
2. Log in to your account or register
3. Find the product or products you wish to review
4. Choose "Add Your Review" or "Be the First to Review This Product" directly beneath the product name
5. Submit your review and you'll be automatically entered to win one of three $500 gift cards!
Leave as many reviews as you'd like, and for each one you submit you'll receive another entry. The winners will be chose at random on April 1, 2016. Please note that winners will be notified via email, so it's important that you register or log in with a valid email address.