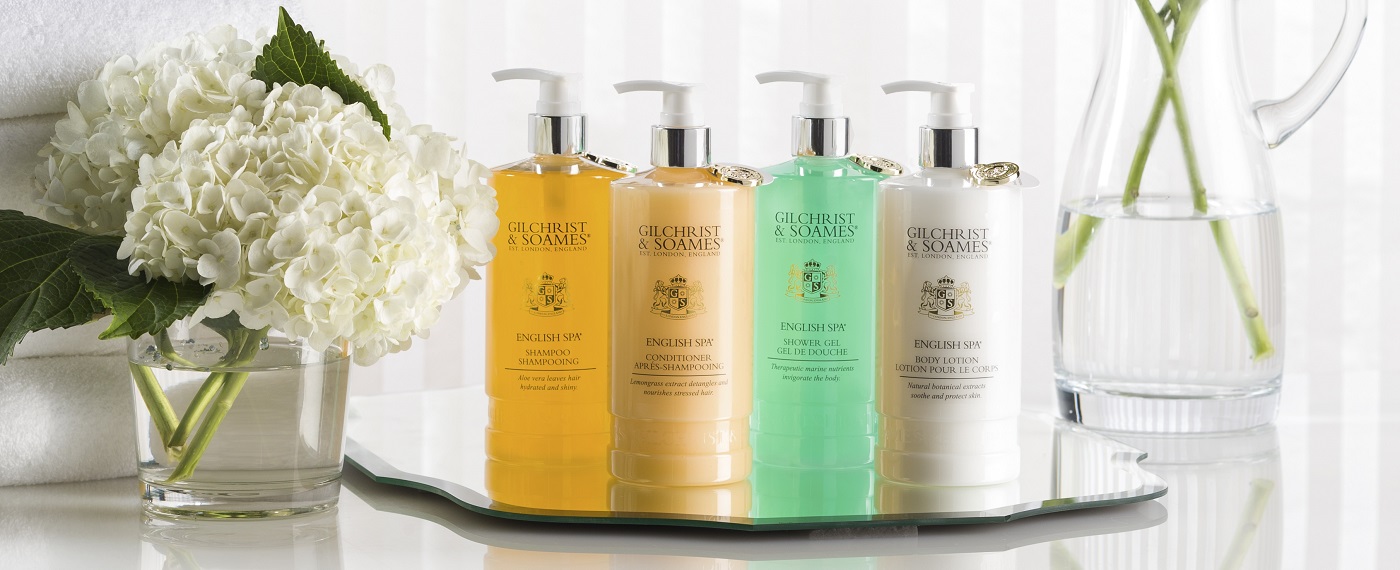 First, let's get acquainted…
Gilchrist & Soames stands as one of the most renowned and respected bath and body brands in the world. With a name that has echoed throughout the finest hotels, spas, resorts, and private residences worldwide for over thirty years, it is our passion for luxury and service that sets us apart.
What gives us such sweeping global reach is the supreme value that we place on creating the finest bath products available, our commitment to concierge-level service, and our dedication to environmental stewardship and clean, skin-friendly formulations.
Founded in London, England, our heritage is steeped in the rich and established customs of fine English toiletries. We've never forgotten that the craft we pursue is a traditional one, and we are proud to offer classic and time-honored formulations carefully blended with updated technologies and innovative processes, thereby setting the highest standards for the toiletries market worldwide.
We are also fully committed to the principle of 'responsible luxury', helping hoteliers and consumers to reduce their environmental footprint while maintaining the highest possible standards for their guests and themselves. For Gilchrist & Soames, 'responsible luxury' means developing environmentally-friendly formulations, using recyclable packaging, employing 'green' manufacturing processes, and partnering with companies that share our commitment to the environment.
Our formulations aren't only gentle on the environment, but also gentle to the skin. We place a major emphasis on ingredient education and are proud to adhere to a strict formulation criteria. Our products contain no parabens, phthalates, petrol-derived ingredients, mineral oil, urea, DEA, TEA, DMDM hydantoin, or propylene glycol. They do feature food-grade, naturally derived USP glycerin, and natural conditioning agents from honey and the Brassica plant instead of petrochemicals.
Gilchrist & Soames promises toiletries that relax, refresh, and redefine the subtle pleasure of true quality.